FBK launches its new website
Technology and best practices
for Life Sciences and Healthcare organizations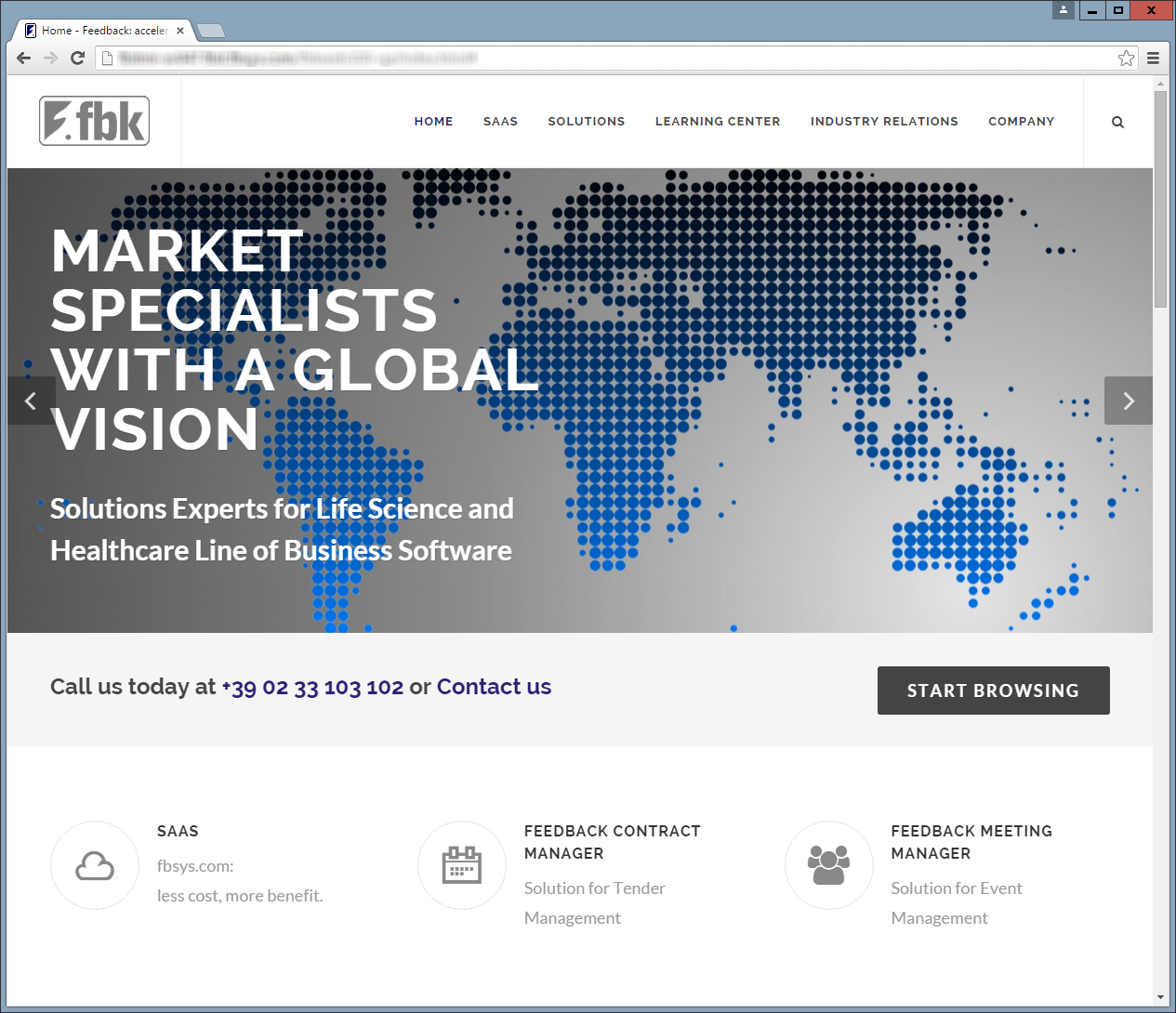 Leading Worldwide software solutions company for Tender and Event Management for Life Sciences and Healthcare markets, FBK launches today its new website fbk.it. New graphics and contents, designed for any device, enrich the new website that stands as a point of reference for all companies operating in these markets and that are tackling with growing and multiple difficulties in tender management or having to deal with events, from budget planning to course accreditation. Relevant information and state-of-the-art knowledge is available on these issues to those who wish to deepen their knowledge about processes and latest technologies. Particular attention is paid to tender management, a highly complex process that could jeopardize the business results if it is not properly managed, and whose challenges are faced by every operator. Due to proven economic benefits as well as transparency requirements, a growing number of countries are adopting bid&tendering procedures and this implies on the one hand a considerable increase in complexity of process and on the other higher risks for a manual and unstructured management. The success of tenders does not depend only on a wise pricing policy and on the accomplishment of all the formal aspects. Different variables come into play, including a deep knowledge and compliance with local regulations, the ability to cope with different characteristics and difficulty levels which depend on bids in pharmaceutical, medical device or diagnostic markets, and many more. All these aspects are leading companies to rethink their internal processes and to seek technology for value creation: FBK is as always close to companies to help them find the most appropriate solution for their specific needs.
The best way to face and overcome difficulties is to find the right tools and rely on those partners who year after year have learned to deal with increasingly complex situations, by leveraging experience and using best practices.
We do consider sharing our know-how and raising awareness about technology as an enabler of extreme importance.