Whether you are providing Pharmaceuticals, Generics or Biotech, you will find that FBK CM|XS Suite (Pharma) is the most consolidated and market specific Tendering Management software platform available. Its capability of ensuring that work processes are correctly managed and fully compliant with customer'ss requirements distinguishes it from Bid management and Offer management technology. Discover the benefits of real-time workflow status and contracting information and documentation that exactly match the specific Tender process for the specific customer.
CMXS Suite is specifically designed for any pharma environment, able to manage all functional aspects, as well as for the product information that the tendering process in a modern market requires. To show how the FBK Pharma Edition works, let's take an example of a tender for pain killers.
Detailed product information
Working in a pharma tender environment requires the ability to describe the product in sufficient detail to qualify it as a valid response to the tender specification, in terms of active ingredients or form factor that the customer is wants to buy. The full text description of the product and a wide range of formalized data of pharma specific nature is managed by the system, such as :
active ingredients
excipients (antiadherents, binders, coatings, disintegrants, filters, flavors, colors, lubricants, glidands, sorbents, preservatives, sweeteners... etc)
patent information
routes of medication
This rich master data content allows the system to help provide a tender response that is in-line with the specification, is it a request for a specific therapeutic requirement, the chemical make-up of a generic product or the bioequivalence.
ATCCS, AIC and other Standards and Govt. Compliance
Compliance with mandated classifications and identifications es ATCCS, (Anatomical Therapeutic Chemical Classification System) of your products through automated techniques ensures that the structured information within the product master so that the tender is automatically transferred to your offer documentation. Management of documentation related to the approval, authorizations and marketability of pharmaceuticals becomes a structured part of the tender preparation process.
Quote prices by Alternative Units of Measure
While the company may prefer to work at the Minimum Sellable Unit (be it box, case, crate etc), the purchaser may require that this be converted to a unit of measure that is more conducive to comparing one supplier against another.  The system provides powerful conversion tools for the pricing and quoting of that price in units that correspond to dose or packaging forms as requested by the customer such as single pill, blister, phail etc. It is possible to build the entire set of mechanisms you require, using the terms that are specific to your market and products. Further, it is even possible to manage customer requests of pricing for products where diversity of the physical manifestation of the product makes comparison of product lines per "day therapy" the most comparable factor, and again, the tool provides this information automatically in the tender response documentation. Requirements that principal ingredients information in terms of milligrams, grams, microliters, liters be requested and the system is able to handle these requirements too and convert as required from one to another. For example, Paracetamol could be something like:
Paracetamol in boxes of 8 packets each containing 10 effervescent tablets dose 1000mg (SKU:55.51.1000.080) is offered at 24€. Price per packet : 3€, price per tablet : 0.30€.
... and ...
Paracetamol in 1000mg effervescent tablets is offered at 0.30€ per tablet in the following packaging options:
| | | |
| --- | --- | --- |
| SKU: 55.51.1000.080 | 80 tablets | € 24.00 |
| SKU: 55.51.1000.160 | 160 tablets | € 48.00 |
| SKU: 55.51.1000.320 | 320 tablets | € 96.00 |
Pricing floors, ceilings, reference prices
Provide and monitor prices with tools that can ensure pricing is within the bounds set from company policy, and respects the mandated ceilings provided by the state.  Use reference prices to ensure your offer is competitive or that considers the ex-factory price.
Strategic pricing support and Profitability
Work with margins, with commissions and markups on costs to provide pricing that is economically advantageous but also competitive.  Maintaining a full record of each and every offer made to the market provides insight that can be leveraged in terms of :
Most recent price offered to customer
Minimum, Maximum and Average price paid by customer
Minimum, Maximum and Average price paid by customers from the same region
Minimum, Maximum and Average price paid by customers from the same country
Create the Offer Structure
The prevailing methods used by the customer is to request tenders divided into many lots, each of which corresponds to a principal ingredient that constitutes the fundamental component of the drug itself (molecule), and the same ingredient is generally requested in different dosages. The response must follow this  predefined structure, including the structure of lots and possibly a hierarchy of sub-lots. Conforming to this is an important factor, as is providing Totals etc. The flexibility of FBK tools to produce exactly the customer's request comes from the creation of a structured offer elements that include lots, sub-lots, products, totals, notes  etc. Creating the offer structure becomes a fast and efficient activity that provides the best results for the customer.
Lot 53 : Analgesics
53a :  Paracetamol
Code
Description
Price
Quantity
Total
55.51.1000.080
Pack of 80 paracetamol 1000mg tablets
€24.00
200
€ 4800.00
55.51.1000.160

Pack of 160 paracetamol 1000mg tablets

€48.00
250
€ 12000.00

55.51.1000.320

Pack of 320 paracetamol 1000mg tablets

€96.00
500
€ 48000.00
Total:
950
€64800.00
NOTE: Each tablet is contained in an aluminium foil blister package in strips of 5.
Provide and Leverage Detailed and Specific Product Information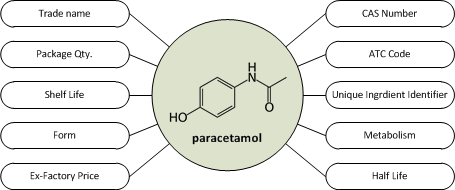 The information that the customer can request is vast and an ever increasing collection of product details that can range from information that is related to the packaging and supply of the drug to classified information and the administration of the drug itself. This may also include specific information that is extremely specific to the particular drug in question and we recognize that we cannot foresee each and every detail  that you may need to manage and so the application provides a wide range of fields that are specifically designed for pharma information as well as allowing the users to create further fields to cover their specific requirements. These can be attributed to Product / Family Master Data, the Tender Header or to a specific row of the tender contract. Their information is not restricted to product master data and can be managed by the relevant person (es. Product Specialist or Marketing) and leveraged by others when creating the offer document without needing to know or look up the specific details of every product in the catalog. Further, these fields can be used as a search criteria when choosing products so that the product catalog is filtered to the customer's request.
Product Documentation
Product documentation (information sheets, certifications...) makes up a large part of the documentation provided to the customer. When responding to  a tender this may become complex to locate, print and provide. It may also be important to have a copy of the version of the documentation that was provided for that specific tender. Automating this  activity can save a large number of man-hours, while ensuring that the latest copy of the right document is supplied to the customer. Tools like these are the key value points of a Tender Management system that goes well beyond the data-entry of products and prices.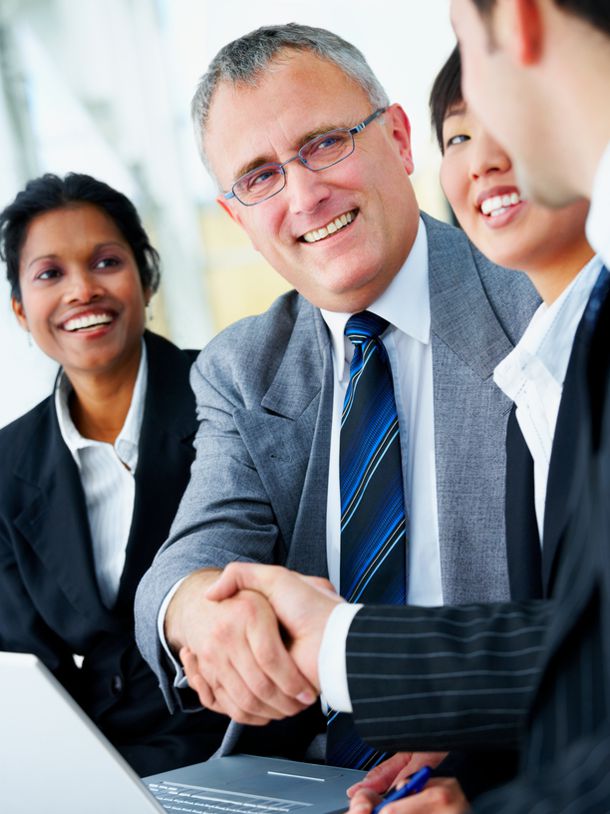 The tender is not over when the product is awarded. This is just a first step of a 2-5 year relationship with the customer that must be managed correctly and efficiently. The product details and company information requested in each tender are a source of pain for the company that FBK recognizes and provides tools that are designed to make this activity as efficient and simple as possible. Beyond the usual issues of passing and managing an offer lines in the ERP, in terms of renegotiation of prices, addition of new products and cancellation of existing as the customers requests change, as well as extending the validities when the tender itself nears the deadline, the Medical Device supplier must manage a product catalog that is constantly evolving. Tools for finding customers who have valid prices for products, for mass replacements means that changes to a product line requiring that the new products be manged in the ERP, and pricing be maintained constant by each unit, the customer be informed of the changes and the new codes to order be painless and efficient.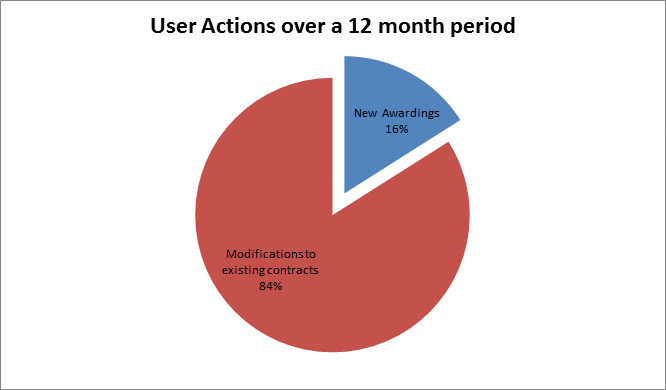 Analysis of the activities of a leading multinational company in 2011 showed that awarding new tender items accounted for only 16% of validities created within the system. 84% of the validities created were related to managing existing contracts and a Tender Management system must be as efficient at performing this task as creating the offer in the first place.
Next Steps
Knowledge Base
Read Tender Management specific white papers and best practices
Start Now
Call us today at +39 02 33 103 102 or Contact us
Book an appointment with a FBK Tender Management Specialist
Contact Us
---