The Medical Device supplier must respond to customer requests by leveraging the breadth and quality of the catalog's product, to ensure the economic affordability of the solution provided and to grant the best product that fits the request, presenting at the same time an offer that respects the bounds set. Many factors contribute to making the offer procedure difficult, a time-consuming task that requests a great accuracy. FBK CM|XS Suite Device (Edition) provides the best in class tools to make the Tender Management efficient, as simple as possible and enables each member of the Tender Management team to concentrate on their specific task without needing to be expert of each product, for any customer and every requirement.
To show how the Medical Device edition of FBK Tender Management Suite responds to the specific needs of a Medical Device supplier, let's take a look to a tender's example and see how our company behave.
Products, Families, Kits and Hierarchy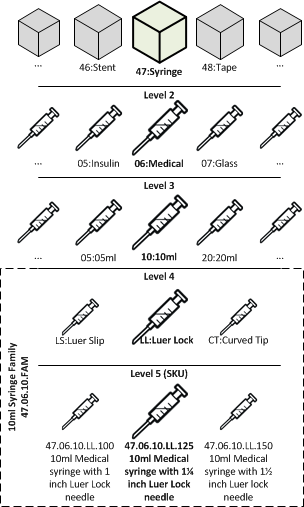 The company offers a wide range of possible syringes. The diagram on the right shows a subsection of the product catalog and hierarchy. products can be grouped together into a "Family" of products where one or more specific characteristic of each version is non-influential on the pricing. In this case, it is possible to define a product that represents this family of SKU's. This exists as a real product within the system, that can be communicated directly to the ERP for order management, or alternatively, can be "exploded" into SKU's.
10ml Syringes (SKU : 47.06.10.FAM) are offered at 35€ for packs of 100 (35 cents each). The required needle length and type can be specified when placing an order.
It is further possible to offer all products from the specific product hierarchy level. where necessary, this information can be both presented to the customer as well as passed to the ERP system as single SKU's.
All Medical Needles (HCHY : 47.06) may be purchased with a 20% discount from the current list price.
Provide Alternatives
It is possible to respond to a specific request with the item requested by the customer, and provide alternatives for example:
10cc Medical Syringes with 1.5" inch Luer lock needles in packs of 500 units (SKU:47.06.10.LL.150) are offered at 175€ (0.35€ each).
The following alternatives may be purchased:
Luer slip (SKU:47.06.10.LS.150) at 150€
Curved tip (SKU:47.06.10.CT.150) at 200€
Quote prices by Alternative Units of Measure
As can be seen in the previous example it is also possible price at the Minimum Sellable Unit (Box) and meet requirements to express the unit price (Eaches), naturally the calculation is managed automatically by the system), . It is even possible to quote pricing using Alternative Measure Units (Kilogram, Litre, Meter, CM, CM2). This price can be automatically converted in to a Box price for the ERP system, and any combination of the above can be expressed on the Tender document, for example in cases where awarding is in price per meter etc. Two examples based on a Surgical Tape product :
Surgical Tape in pack of 4 25m rolls (SKU:48.80.25.TX.25) is offered at 50€. Price per roll : 5€, price per meter : 0.50€.
... and ...
Surgical Tape is offered at 0.50€ per meter by ordering the following products:
| | | |
| --- | --- | --- |
| SKU: 48.80.25.TX.05 | 4 x 5m rolls | € 10.00 |
| SKU: 48.80.25.TX.10 | 5 x 10m rolls | € 25.00 |
| SKU: 48.80.25.TX.25 | 4 x 25m rolls | € 50.00 |
Free Goods, Quantity Break / Step pricing, Buy-1-get-1-free ....
The fantasy of the offer creation is only limited by what the salesman can create, the company is able to process and the local laws on what is permitted in a tender. FBK application provides a full range of pricing methods that can be configured to match these three conditions to provide the maximum flexibility of the offer creation while ensuring that offers are not made that the company cannot process.
Create the Offer Structure
A tender will foresee a predefined structure that the bid must follow, which will include a structure of lots and possibly a hierarchy of sub-lots. Conforming to this is an important factor, as is providing Totals etc. The flexibility of FBK tools to produce exactly the customers request comes from the creation of a structured offer elements that include lots, sub-lots, products, hierarchies, free products, notes, totals. Creating the offer structure becomes a fast and efficient activity that provides the best results for the customer.
Lot 14 : Syringes
14a : Medical Syringes with Curved Tip Needles
Code
Description
Price
Quantity
Total
47.06.10.CT.100
pack of 100 10ml syringe with Curved tip 1" needle
€35.00
200
€ 7000.00
47.06.10.CT.125
pack of 100 10ml syringe with Curved tip 1.25" needle
€35.00
100
€ 3500.00
47.06.10.CT.150
pack of 100 10ml syringe with Curved tip 1.5" needle
€35.00
500
€ 17500.00
Total:
800
€28000.00
NOTE: The syringes are sterile, non-toxic, Latex free, pyrogen free, made from a polypropylene construction and feature a patented smooth plunger motion.
Provide and Leverage Detailed and Specific Product Information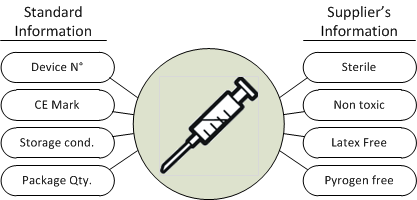 As the example above shows, the syringe also contains a series of information that responds to the customer's request ("The syringes must be sterile and Latex free.") that must be exposed in the offer documentation to improve the positioning and score of the product. We recognize that we cannot foresee each and every information that you may need to manage and so the application provides a wide range of fields that are specifically designed for medical device information and also allows the users to create further fields to cover their specific requirements. These can be attributed to Product / Family Master Data, the Tender Header or to a specific row of the tender contract. They information is not restricted to product master data and can be managed by the relevant person (es. Product Specialist or Marketing) and leveraged by others when creating the offer document without needing to know or look up the specific details of every product in the catalog. Further, these fields can be used as a search criteria when choosing products so that the product catalog is filtered to the customers request.
Samples and Product Documentation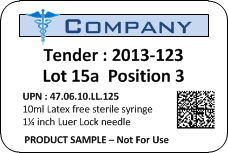 Samples are often requested in a tender, especially those that are awarded on a Price/Quality (MEAT) combination. The management of samples is a critical part of the process that foresees many activities including the internal order, labelling with tender specific information, creating a samples list and managing the activities related to ensure the samples are delivered on time to the correct place.
Product documentation (technical sheets, instruction manuals...) make up a large part of the documentation provided to the customer. When responding to thousands of lines within a tender this may become a vast quantity of documents that must be located, printed and provided. Automating this printing activity can save a large number of man hours, while ensuring that the latest copy of the right document is supplied to the customer. Tools like these are the key value points of a Tender Management system that goes well beyond the data-entry of products and prices.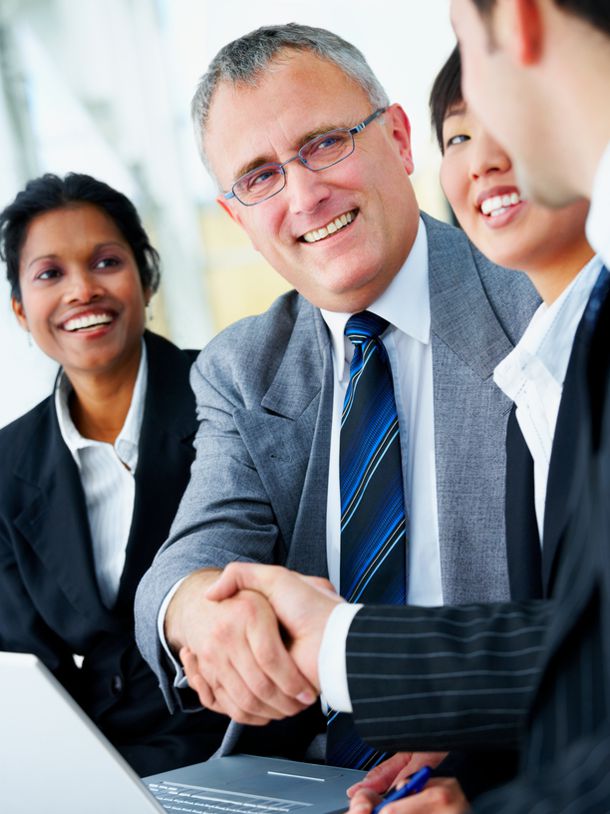 The tender is not over when the product is awarded. This is just a first step of a 3-7 year relationship with the customer that must be managed correctly and efficiently. The size, complexity and number of products awarded in each tender are a source of pain for the company that FBK recognizes and provides tools that are designed to make this activity as efficient and simple as possible. Beyond the usual issues of passing and managing an offer lines in the ERP, in terms of renegotiation of prices, addition of new products and cancellation of existing as the customers requests change, as well as extending the validities when the tender itself nears the deadline, the Medical Device supplier must manage a product catalog that is constantly evolving. Tools for finding customers who have valid prices for products, for mass replacements means that changes to a product line requiring that the new products be manged in the ERP, and pricing be maintained constant by each unit, the customer be informed of the changes and the new codes to order be painless and efficient.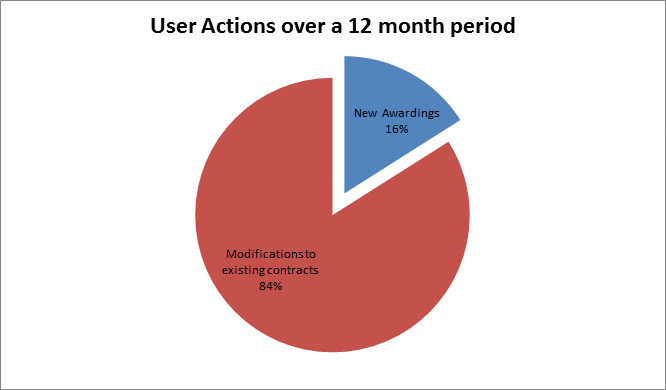 Analysis of the activities of a leading multinational Medical Device company in 2011 showed that awarding new tender items accounted for only 16% of validities created within the system. 84% of the validities created were related to managing existing contracts and a Tender Management system must be as efficient at performing this task as creating the offer in the first place.
Next Steps
Knowledge Base
Read Tender Management specific white papers and best practices
Start Now
Call us today at +39 02 33 103 102 or Contact us
Book an appointment with a FBK Tender Management Specialist
Contact Us
---