The women of FBK are redefining IT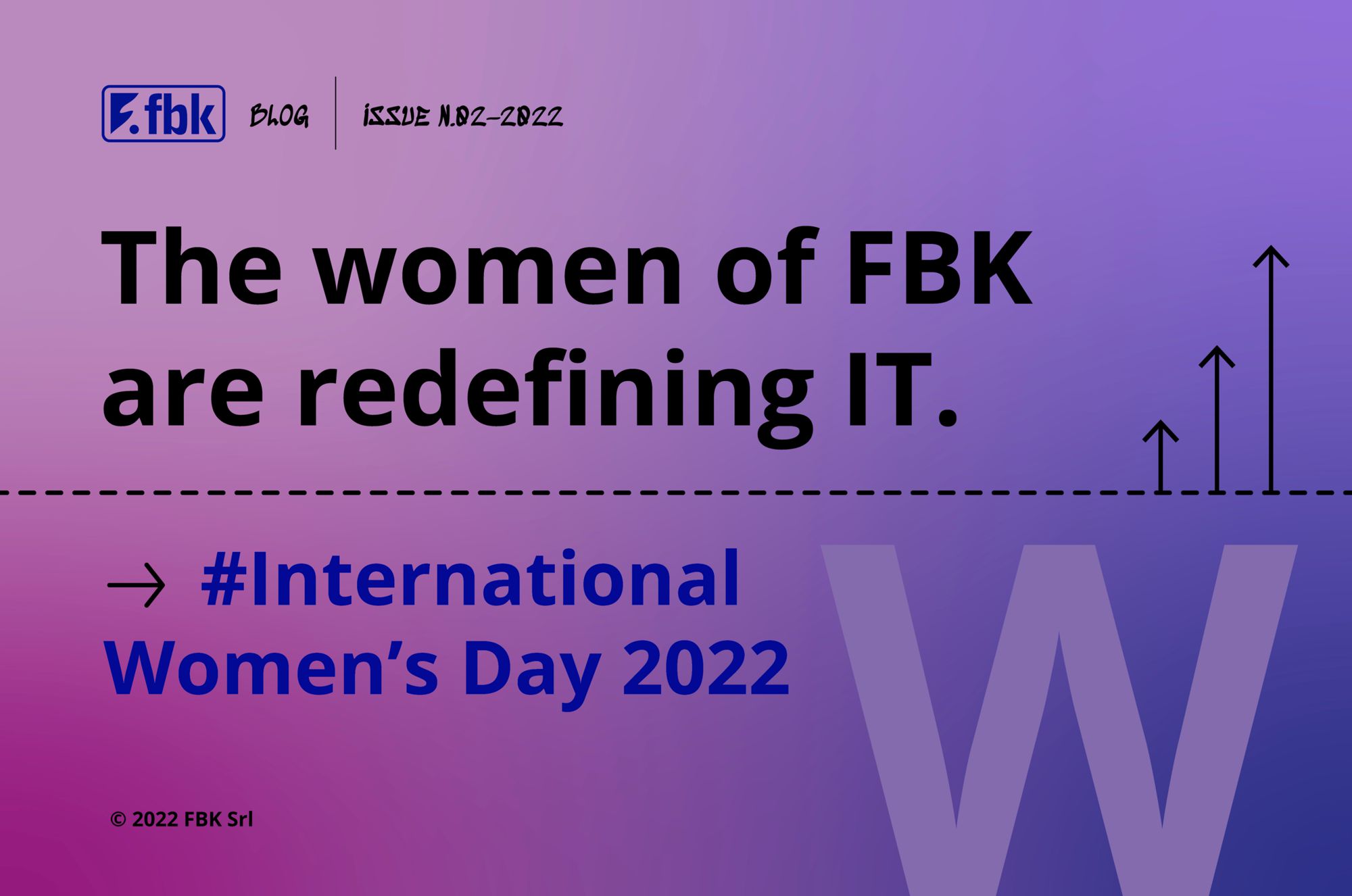 More than 110 years have passed since the establishment of the first International Women's Day (IWD) and a lot of progress has been made since that day. At FBK, we try to do our part to support and elevate women—not just today but every day of the year. We work to ensure that women have limitless space and that they can grow while remaining themselves.

To date, 57% of our company is made up of women in all types of roles such as developers, analysts, creatives and more, including 60% in leadership roles.

Although there is a lot of work to be done, we want to take a moment to honor and celebrate the extraordinary women who are part of our Dream Team at FBK. We asked some of them to share what IWD means, where they find inspiration to face challenges and what it is like to work at FBK.
Context that spread women's growth
Many women are still missing opportunities across the world, in some contexts they must fight to see their value recognized, their gender is still influencing their future. This is not the case at FBK where gender is not representing a career gap or a differentiator. Anybody's value is considered an asset and great opportunities are offered to everybody.

I am proud of this Company context which has allowed a spread women's growth. A good practice at all levels, established over time, as a continuous Company focus. #BreakTheBias
A time to celebrate, reflect and promote changes
I have worked at FBK for many years and have held various positions up to becoming a manager without ever feeling discriminated against as a woman. However, not all women have the opportunity to work in companies that offer equal growth opportunities and many struggle to even find employment.

It is therefore crucial to share virtuous examples such as that of FBK and to spread good practices in order to promote change in our industry and its culture.
Create a space to improving, growing and evolving
International Women's Day has more than often being mistaken as a celebration of the ideal identification of women in several societies around the world, or at least in the ones where such a praise is permitted. The misconception of the battles pursued by women during history is still deeply-rooted in the modern age, in spite of the real meaning lying underneath: why do we still feel the need to celebrate a day fully-dedicated to women?

What women claimed over years and are yet claiming are basic human rights not observed until someone had the brave to pull together and wrote a full stop; it is being valued for their talents, traits and worth with no comparison nor preconception in any life ambit. In FBK reality, there is not even the sense that women must strive for gaining equality: women have neither more or less chances to be evaluated for their work, value, passion and commitment.

Improving, growing and evolving as a whole Company, made of people who are recognized valuable regardless of a stigma which cannot be anything but left in the past.
Share experience to lead the way
I'm in FBK since many years and I can say that I am part of a company that has always been deeply on the women' side; it is not a coincidence that women have always been present and often in equal or greater numbers.

At FBK you can distinguish yourself by merit, it is not necessary to fight for equality, a professional person can grow within the company regardless of who you are!

Opportunities never lacking and it's nice to share this kind of experience hoping that other companies can take example from ours and break down the retrograde barriers that too often still exist.
To the women who are redefining IT. #IWD 2022

At FBK, we are committed to advancing gender equality in the workplace and in society. If you're interested in a career at FBK, visit our careers page or follow our LinkedIn official page.
Milan, March 2022.
#YourTrustedPartner
#ForBestKnowledge