Why Tender Management is the Key Process in 2022
23rd February 2022
Dream Team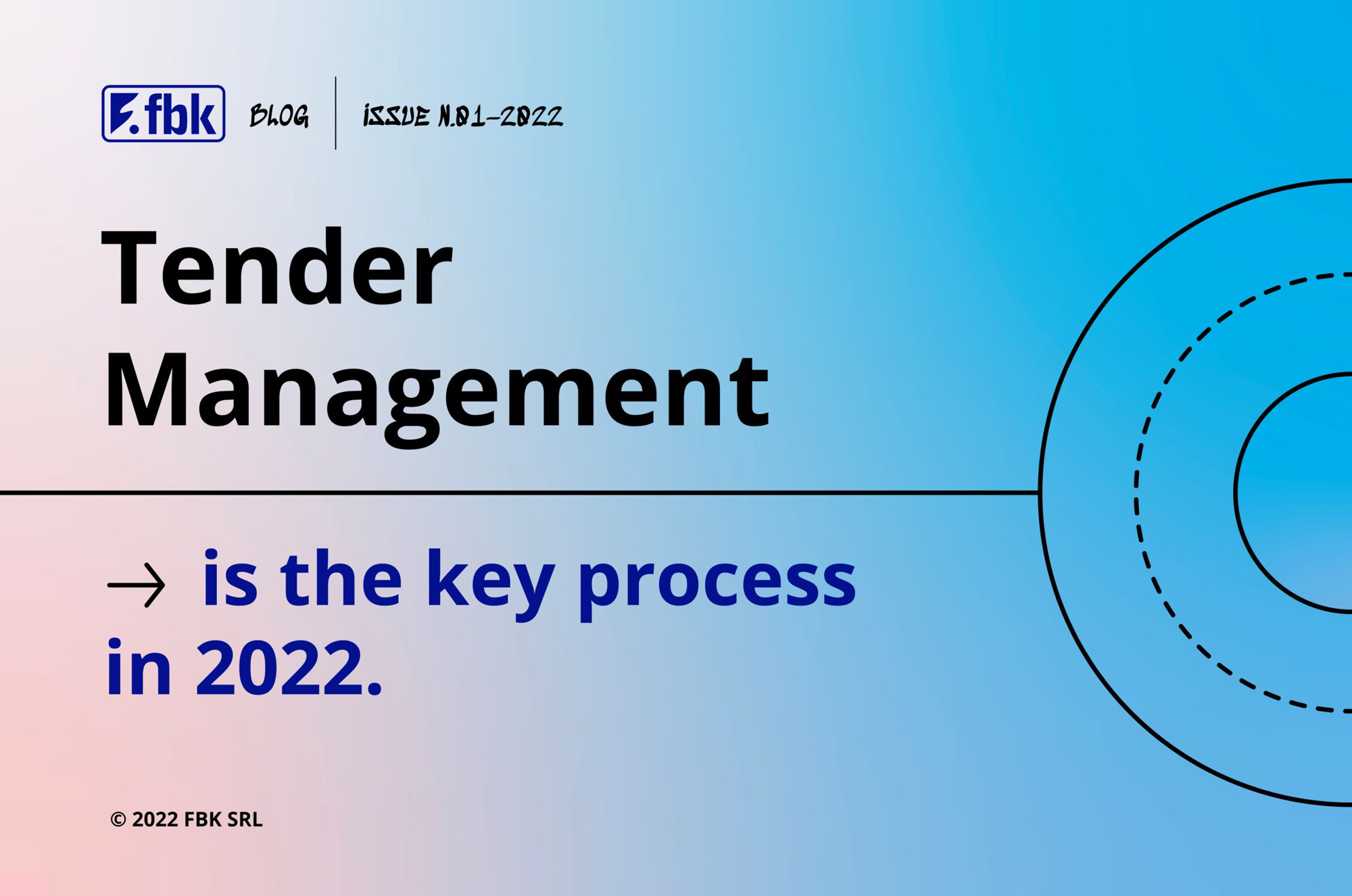 With digitization becoming increasingly important, having the right set of tech weapons has never been more vital for companies to survive against the competition.

Software with expertise in areas such as supply chain, marketing and finance are in high demand, but Tender Management is quickly gaining traction as a must-have software. Here are three reasons why you should think about adding it to your armoury:
1. Processes are everywhere!
The role of Tender Management in business is gaining more importance by the day. Tendering involves several activities spread over the years that are followed by different companies' departments including sales, regulatory, finance, often generating strong friction. Making processes frictionless is an inherent component in business success as smooth processes drive customer satisfaction and productivity, and faulty processes can be a huge cost and time factor for companies. Over the last 10 years, awareness for Tender Management has risen in businesses. The fact that 10 out of 14 Life Science & Healthcare firms in the Top100 of Fortune500 list have adopted FBK CM|XS Suite in one or more countries in the world speaks for itself.
Tender Management is being adopted in more and more sectors and is arriving in countries where it was not used before. If you take a look at the number of tenders published and the budget allocated on the main e-tendering portals you realize the great evolution that has taken place in the last years. There are thousands of tenders that will be released in the next few years and suppliers must be ready to take and manage them.
2. A data-driven approach to Tender Management is strictly necessary
The digitalization revolution is "virtually everywhere" and is transforming all our business. According to a recent post-pandemic ECB report, looking at large-scale businesses in the EURO region, it is clear how there are substantial differences between digital and non-digital companies in their productivity distribution and leadership persistence (ECB Economic Bulletin, Issue 8/2020). According to another ECB report, big data technologies are looked into by over 80% of firms, being the biggest contributor to digital transformation followed by Cloud Computing, E-Commerce, and Artificial Intelligence.
Tender Management is equally affected by digitalization trends. Over the last 20 years we have demonstrated how a data-driven approach can facilitate process, insights and analytics. Tender Management has turned into one of the leading approaches for increasing profitability and reduce operation costs. A data-driven approach towards Tender Management is necessary to survive in our digital & global economy.
3. Tender Management has intersections to high-in demand technologies such as AI, ML and RPA
Tender Management is more than a process by now. What started as a process optimization now turned into a budding research field and industry technology that seamlessly connects analytics to execution. FBK CM|XS Suite is the best example of how tendering can interact with other technologies such as Artificial Intelligence, Machine Learning, or RPA to go to process enhancement. This places Tender Management in the future. If you are looking for a solution like this, FBK E2E Tender Management Platform is the right place—where the doors to the future of Tender Management are already open.
Being in the field since 1996, we are not at all surprised at the great momentum that we currently see around the market. Tender Management is already one of the top trending topics in the Life Science & Healthcare market of the last years. However, that is not the end yet, and even more is yet to come. Tender Management software will be an essential part of every large, medium, and small enterprise's IT toolkit. Together, we are redefining this space by developing technology that industry is looking for and will look for in the future. If you're interested in learning more, check out how the CM|XS Suite is helping Life Science & Healthcare companies to empowers their tendering process.
CM|XS suite: The world's first Tender Automation Platform for Life Sciences & Healthcare™.
Milan, February 2022.
#YourTrustedPartner
#ForBestKnowledge