Global Leaders on Inflation, War, Risks and Growth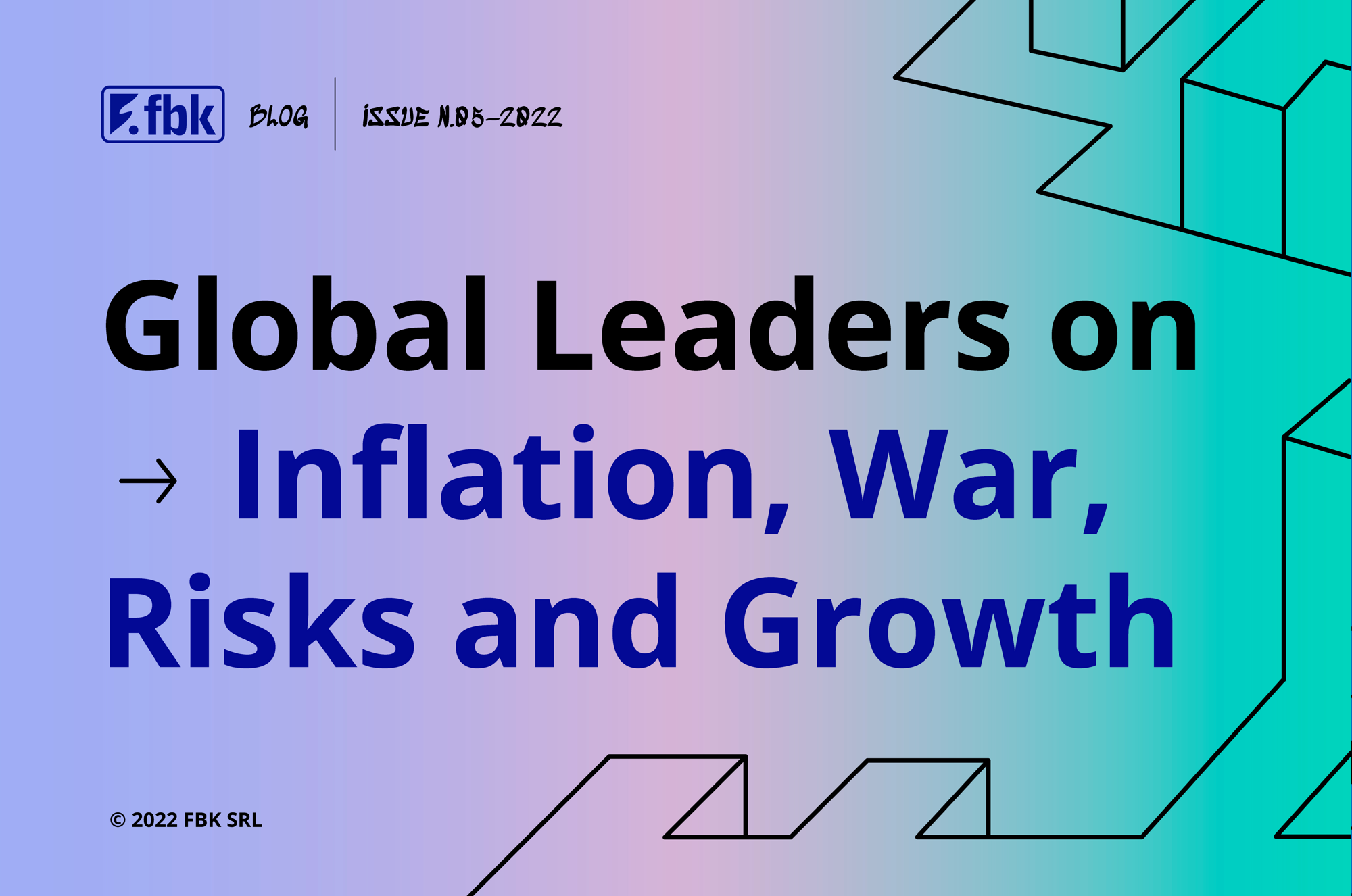 Global leaders are working to strengthen and make supply chains more resilient, manage the impact of inflation, enhance cyber security and keep sustainability central. In fact, according to a global survey of The Conference Board (2022, C-Suite Outlook) - based on 750 CEOs and CXOs in North America, Latin America, Asia and Europe - nearly 8 in 10 CEOs expect a recession in their primary operating region within the next 12-18 months, or believe it is already underway.

At the same time, the war between Russia and Ukraine is acting as an accelerator of change, pushing companies to perfect their innovation and automation strategies. The impact of the war is far-reaching and companies are also moving to attract and retain valuable talent at such a time of severe labor shortages.

The Conference Board survey focuses on CEOs and other C-suite executives on the impact of the war in Ukraine finds:
Concerns about squeezing margins: CEOs and other C-suite executives see food warfare as inflation through volatility in energy prices and rising costs for scarce inputs.


Danger of economic blocks emerging: Rising US-China tensions are likely to have a major impact on trade operations and economic growth over the next 12 months.


Cyber Risk: Board members and senior management need to recognize the danger and ensure their organizations adopt increased security.


Repairing stressed supply chains: The number one action that CEOs are taking due to this war is to make supply chains more resilient and environmentally and socially responsible also as investors will focus more on these issues.


Yes to secondary sanctions but also concerns about kickback: Although the decision to introduce secondary sanctions would greatly increase the economic battlefield and set the stage for a fractured global economy and world order, most global CEOs it even favors them although they are concerned about the negative consequences of the sanctions already in place.


Rapid progress in renewable energy: The war is driving Global Leaders to accelerate investments in the use of renewable energy that is part of a long-term growth strategy that is accelerating with conflict-related energy price volatility. Depending on how it is sourced, it can provide a shield against volatility in fossil fuel prices, but the initial investment costs can be high.


Digital transformation is key: CEOs see technology as the key to long-term growth. To ensure the growth of their business, CEOs say they are investing in digital transformation, developing new business lines, retraining and retraining existing employees, strengthening company culture and increasing productivity in their hybrid business models. Among CEOs globally, 58 percent cite digital transformation as part of their investment plans — the top response.
FBK meets the business-critical needs in times of uncertainty
Global organization are under more stress than ever, the war is causing huge dislocations in supply and demand, inflation, labor shortages, and skyrocketing transportation costs.

FBK Tender Management Platform - CM|XS - is used by many of the world's most important MedTech & Pharma companies to manage and optimize their tendering process, and pricing. As an innovative system with 25+ years of experience, CM|XS is well suited to run complex scenarios optimally, both in the current environment and in the uncertain future.

See what CM|XS can do for your enterprise.
Milan, July 2022.
#YourTrustedPartner
#ForBestKnowledge