In continuity with its route towards the innovation of the company's products, FBK is proud to present the new brand and logo CM|XS Suite for its Tender Management solutions, that will be operational since the month of November 2018.
Since FBK started to operate effectively in the market much water has passed under the bridge and many things have happened, starting with the constant evolution of Tender&Offer scenario, which has moved over the years from local to a global approach, enabling customers and professionals to consistently monitor the dynamic purchasing trend of the payers.
This evolution mentioned above also coincided with a re-statement of the internal Tenders & Offers processes, where, beyond the standard tender office activity other company areas are involved, as the sales department, pricing controllers and other strategic resources. FBK has closely followed these changes and partially encouraged them, as projecting new components able to bring greater added value within the end-to-end process.
When further necessities came forward along the tender journey, as of this moment we decided to make our platform forceful in order to face new market challenges, and to properly respond to those issues we have invented CM|XS (Contract Manager eXtensibility System) a powerful platform that includes many different features perfectly adjustable for various operators and users, where each of them, as part of the same process within a next-generation partnership, shall find any ad-hoc solution to their specific needs and requirements.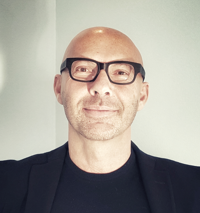 A powerful platform designed to provide hundreds of Out of the Box functionalities, perfectly configurable for each company and type of user and able to provide them with the best solution for their specific needs and requirements. In a nutshell we summarize this concept with the claim "One App for Everyone and Everywhere"


Consequently CM|XS Suite is therefore the new "state-of-the-art" in the tender segment, where the concept of eXtensibility allows a much wider variety of options and functionalities in the spirit of an integrated framework and in connection with other company stakeholders for achieving top company issues as firm objectives and goals, with definite timescales.
CM|XS Suite will replace the original Contract Manager logo that has been the basic brand of the company since the beginning of the operation in 1996, take a look at FBK Timeline:

Here are some brief explanations of CM|XS Suite applications:
CM|XS BackOffice (BO)
Expressly projected for the Tender Team, CM|XS Back Office works as guarantee for any kind of capabilities requested by the market segments as the operative management features, starting from the call for Tender, to the approval controls, as managing rebates and monitoring profitability.
CM|XS Mobile (MOB)

Expressly created for the Sales Rep and other resources not continuously involved in the Tender & Offer process, CM|XS Mobile offer plenty of features, as quote creation with facilitated data entry at item level or hierarchy, easy access to Offers and Tenders to manage extensions, improvements and renewals. Management activities and control of the main deadlines (approvals, price requests, lead generation) with calendar and table views, are performable with this application.
CM|XS DataMart (DM)

CM|XS DataMart has been specially designed to meet specific demands addressing from the Top Life Sciences Companies. With CM|XS DataMart each customer can get an overall view of its business at a glance, from contract compliance to performance measurement, up to show the business progression over the years. It's time-saving and flexible, avoids long queries and ensures benefit for pre-tendering, "ongoing" and strategic analysis, advantaging the customer to dramatically gain a favorable cost/benefit ratio.
CM|XS Operational Intelligence (OI)

CM|XS Operational Intelligence is designed to support users with real-time intelligence to help them in taking the right decision for their business. It provides a wider integrated component that goes beyond the existing functionality, giving the chance to retrieve any type of information from CM|XS DataMart.
CM|XS for Reporting (RPT)
CM|XS Reporting is the user-friendly interface able to generate operationally and cross-sectional reports, allowing customers to gain reports in a quick and simple way. It's extremely useful and improves significantly the effectiveness of the comparative information provided. It's a completed application-integrated system, security guaranteed by network protocols.
CM|XS SALESFORCE (SF)

This innovative component allows you to benefit from a wide range of features and information processed by the other CM|XS Suite applications, within the Salesforce.com infrastructure. All this happens through CM|XS WebService and WebApi services in order to guarantee real-time updates, reducing data errors and minimizing IT expenditures, realizing the goal of having integrated and synchronized applications across all business processes.
Coming soon...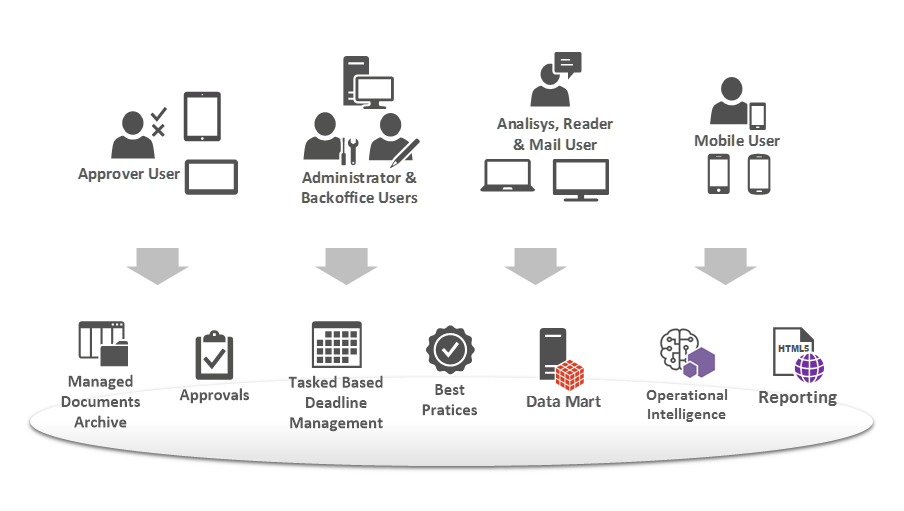 CM|XS Suite is actually live in more than 30 countries worldwide, and running with all its components on fbsys.com, FBK SaaS platform based on AWS Amazon.
FBK has achieved in the month of November 2018 the relevant SOC 2 ( System and Organization Control) Type II Report, referred to the Trust Services Criteria of Security, Availability, Processing Integrity, Confidentiality and Privacy of its systems.
#YourTrustedPartner
#ForBestKnowledge